For Wednesday this week!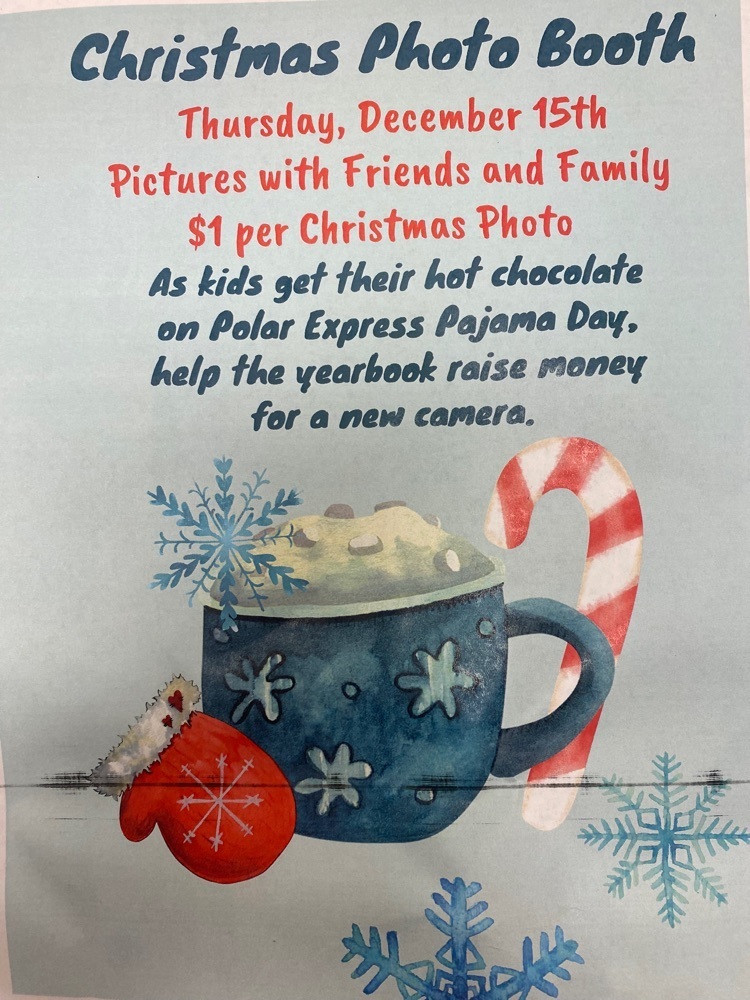 JISD junior high One Act Play competed in Abbott over the weekend. We had several kids come home with individual awards. All Star Crew -Antonella Rodriguez All Star Cast- Braydon Dossey and Wyatt Oglesby Honorable Mention Cast- Lacy Weqver and a Zachary Paul Congratulations to you all!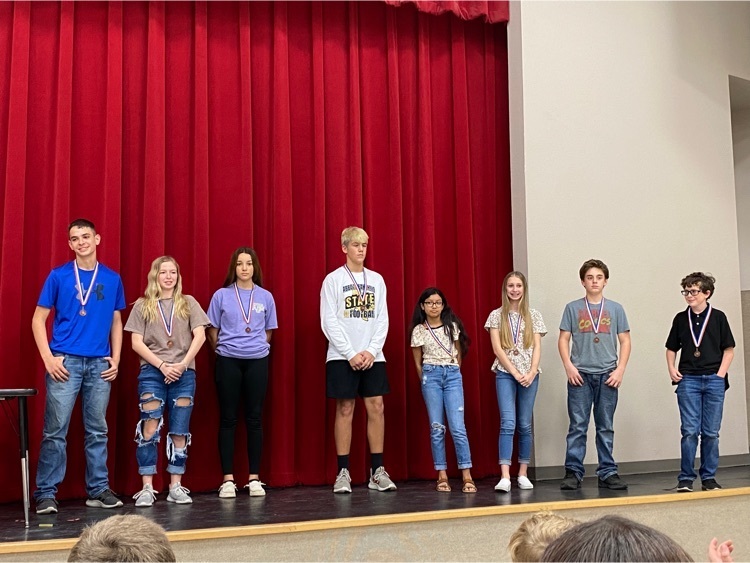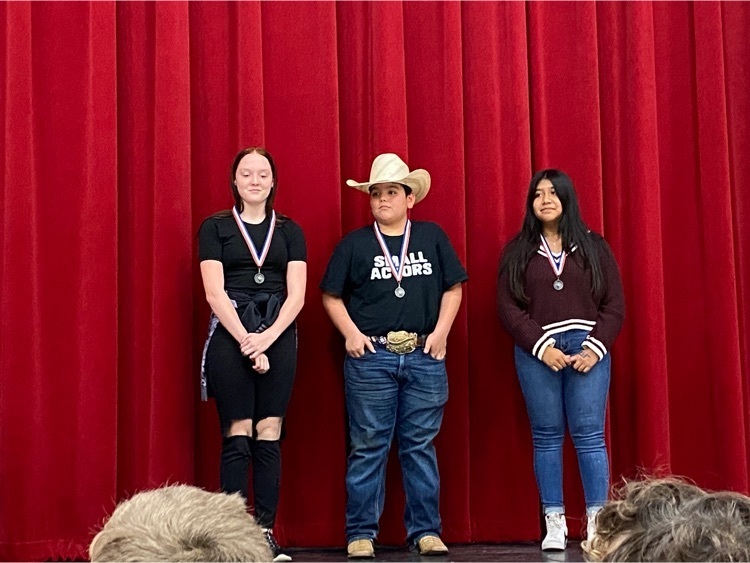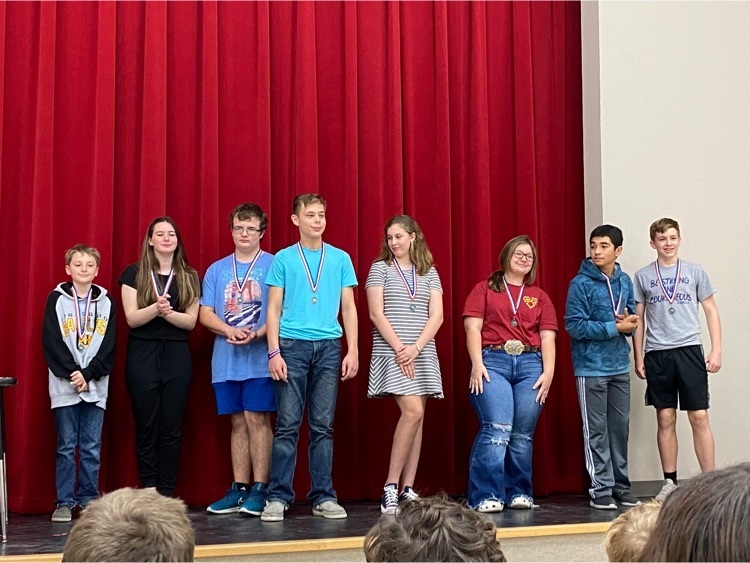 Our JV girls basketball game at the Zephyr tournament tomorrow morning has been CANCELLED. We would have been playing Lometa, and they do not have enough girls to play. If you have any additional questions, feel free to contact me. Thanks - Coach Scott

We will have an early release on Friday, Dec. 16th. Busses will run at noon.

Parents, sorry for the late notice in this - I just received this updated bracket. Our JV plays today at noon and today at 4:30 - no game tomorrow, then we will be back on Saturday. Apologies for the late notice and adjusted schedule, but I literally just received this. Thanks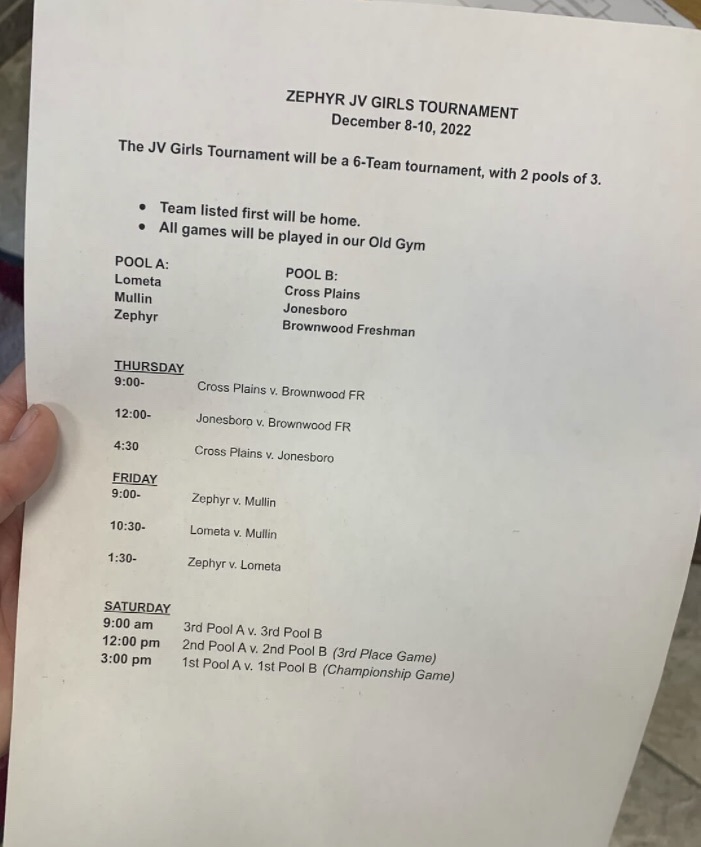 Christmas theme days for next week.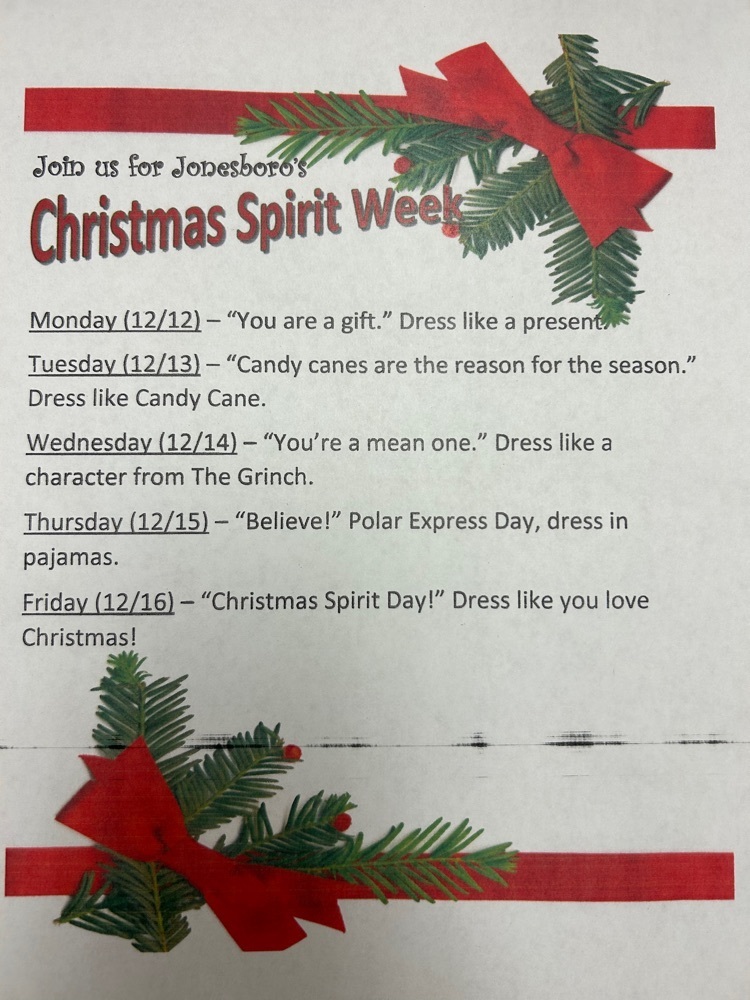 This is a reminder that all students do not receive free lunches this year. Breakfast is $1.50 and Lunch is $2.95 for full pay and reduced Breakfast is $0.30 and Lunch $0.40, please make sure you keep your students account in a positive balance. You can send cash or check to school or go online and keep track of their account at
www.myschoolbucks.com
, it will send notifications when balance gets low. If you have any questions, please contact Lee Snoddy at (254)463-2111. Thank you !

Christmas Break is from Dec. 19th to Jan. 6th. Students return to class on Jan. 9th.

Game times for today's Walnut Springs Tournament Varsity Girls 3:30 Varsity Boys 4:50 JV Girls 6:10 JV Boys 7:30 All in Old Gym

All of the high school teams will be playing in the Bruceville-Eddy Basketball Tournament. Below you will find all the information. The tourn is scheduled for Dec. 8th-10th.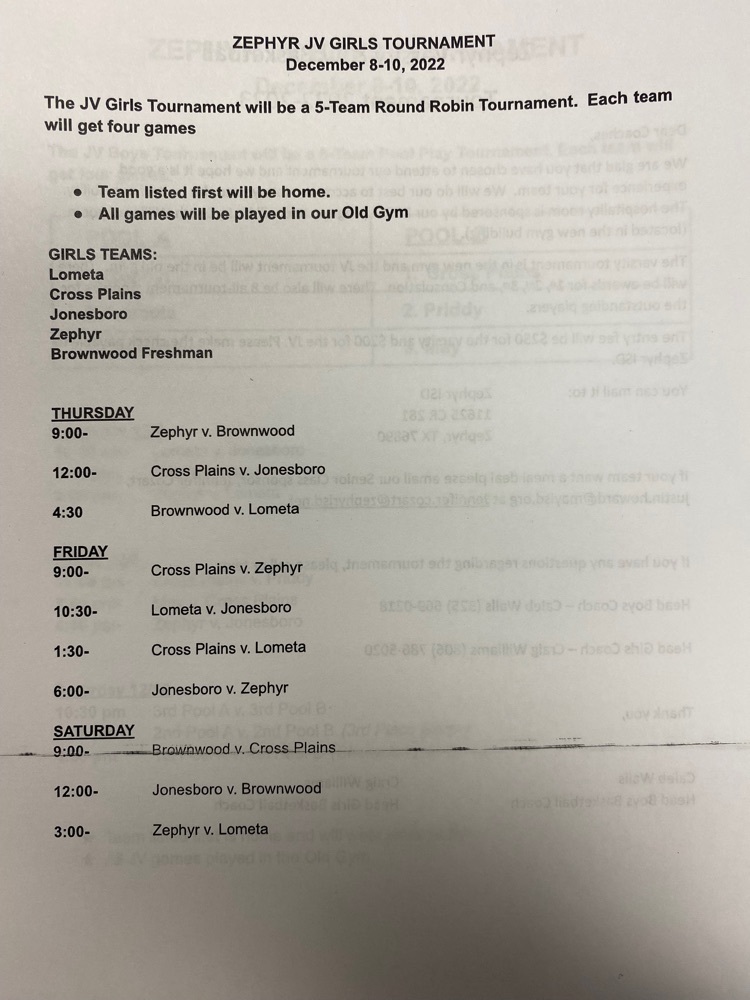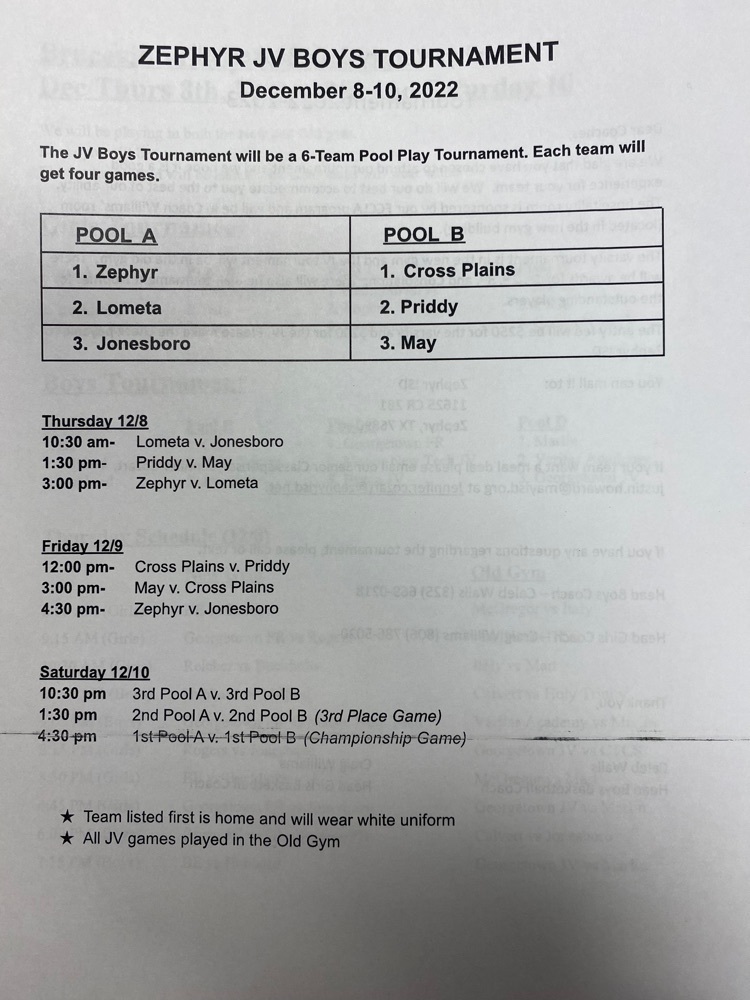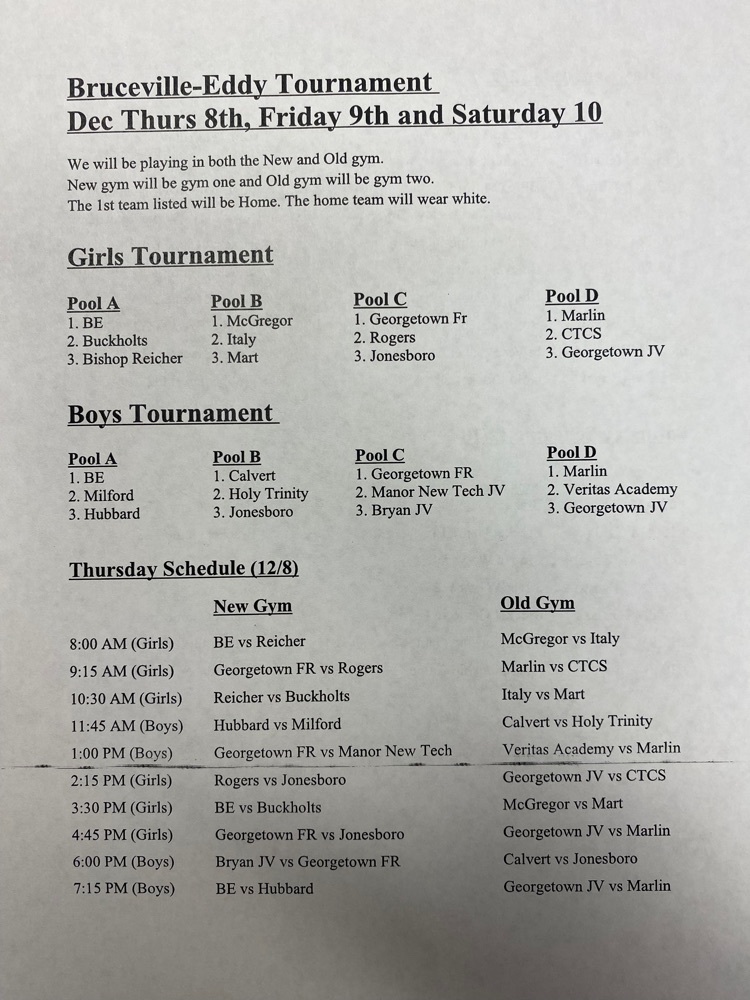 Jonesboro Elementary and Junior High UIL was yesterday. A big thank you to everyone who helped out! The kids did amazing! The results should be posted and available by December 14th. We have to compile the results with the other schools.

Girls and Boys bracket for the Walnut Spring Tournament this week.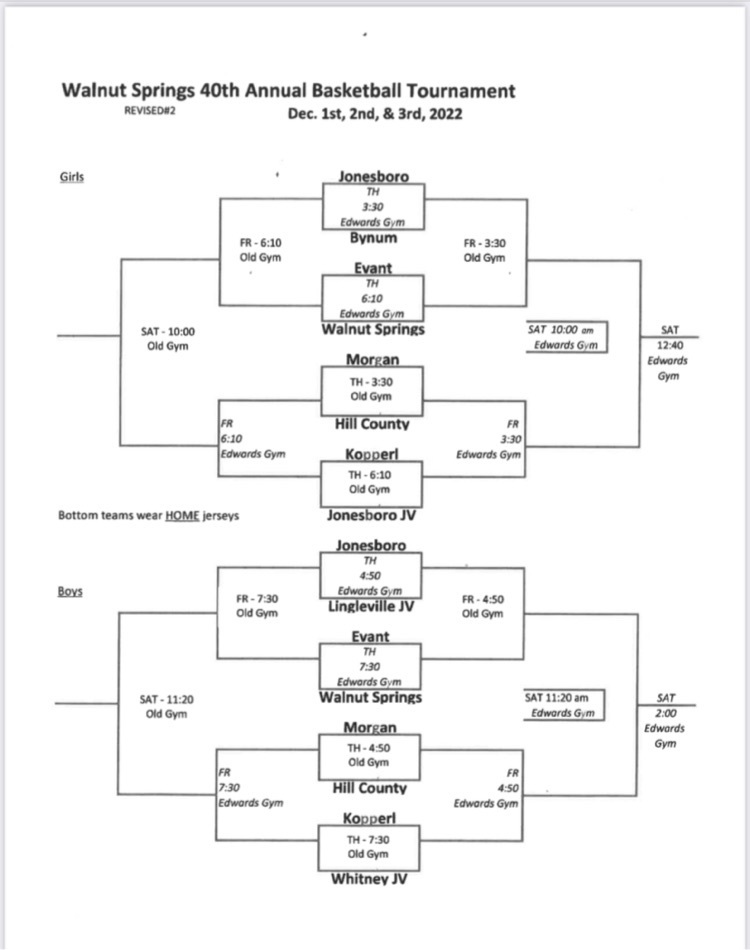 Mondays JH basketball game times.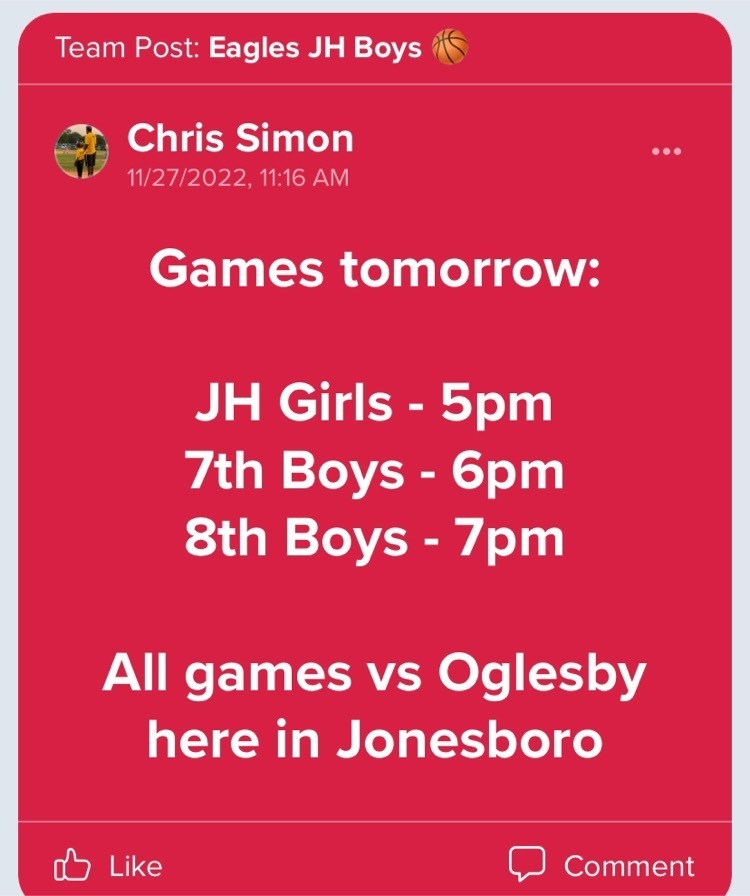 Girls' basketball update: As the football playoff game has been moved to Saturday, and Chilton being unable to reschedule for tomorrow, both girls' basketball games originally scheduled for Saturday have been cancelled and will not be made up. The girls will still have practice tomorrow morning, from 9:30-11 AM. Hope everyone has a Happy Thanksgiving!

🦅🏈 The playoff football game has been moved to Saturday at 2 PM. Still playing at Early High School. 🏈🦅

Reminder that Santa Shop will be open for grades PK-5th Nov. 28th- Dec. 1st.
Just a couple of reminders about the rest of this week (this should be reflected in the calendar as well). There is no practice today or tomorrow. Both high school teams will practice on Friday at 9:30 AM, and should be done by 11. On Saturday, we will be playing at home against Chilton; JV begins at 11, and players should report by 10:30 AM. The varsity will immediately follow (probably around noon), and players should report by 11 AM. Hope everyone has a Happy Thanksgiving! Thanks.

Reminder that Friendsgiving Thanksgiving meal is Tuesday for all grades. The kids are all supposed to bring a dish to share at lunch.

🏆State Quarter Finals🏆 Jonesboro vs Irion County 🗓️Friday, November 25th 📍Early High School 🕰️5 pm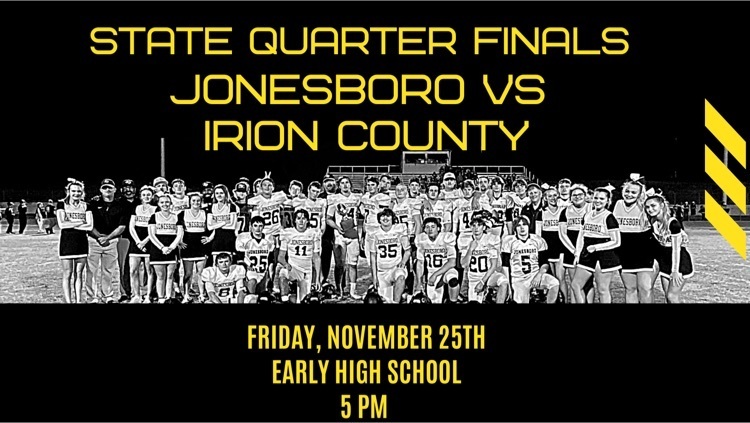 Reminder that the JH Games tonight are in Waco starting at 5pm. Also if you are not on SportsYou PLEASE get on it for all the updates!