JH Cheer fundraiser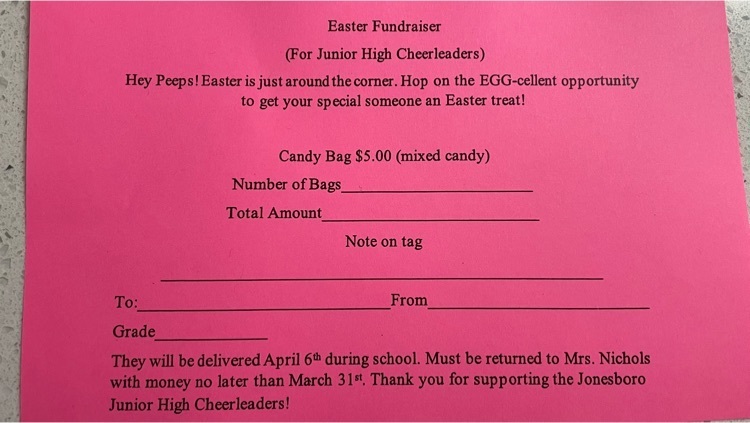 High school softball shirt order form.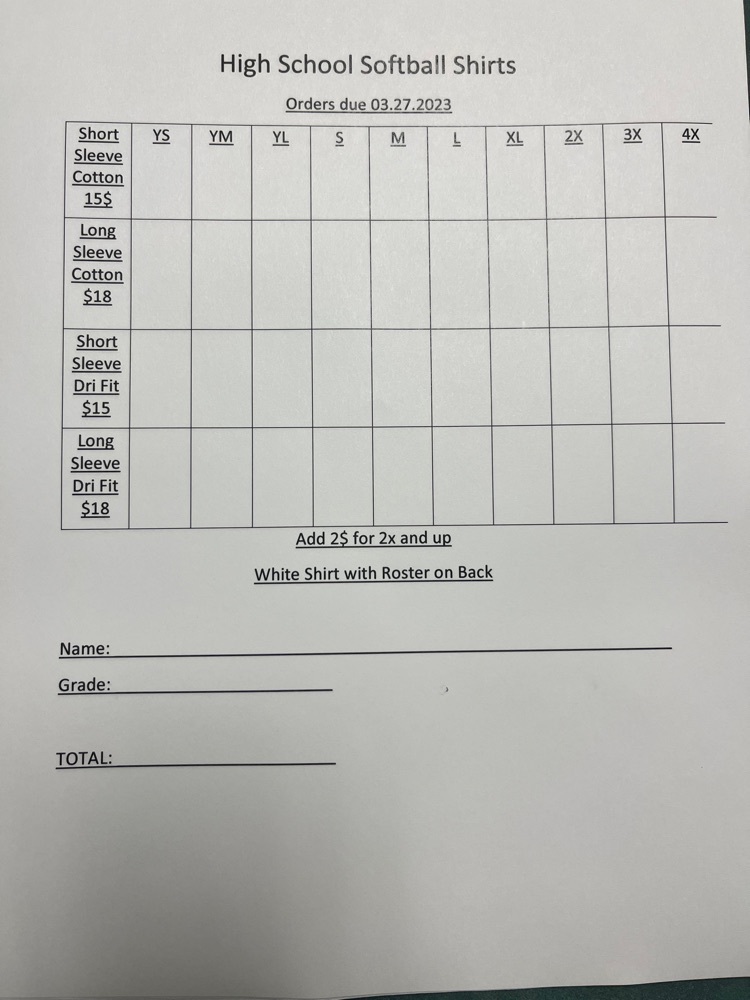 Next weeks calendar

School calendars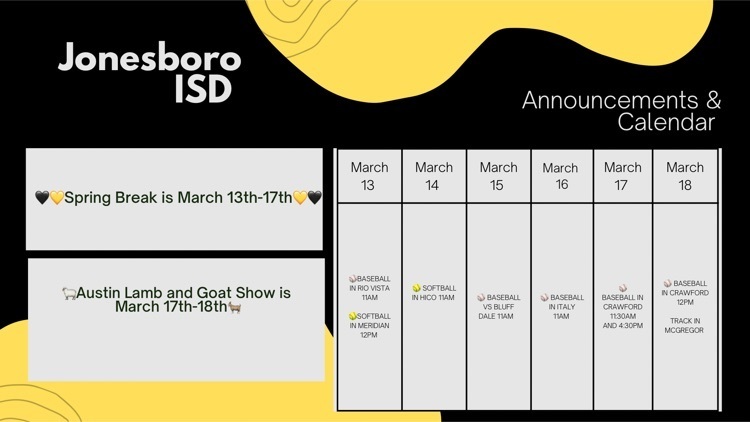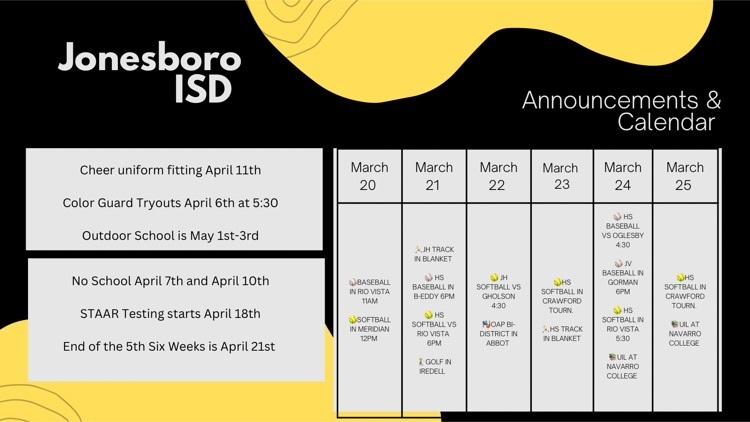 HS track meet for Thursday has been moved to tomorrow, Wednesday, March 8th. Same times and place as previously posted.

Baseball Shirt Order Form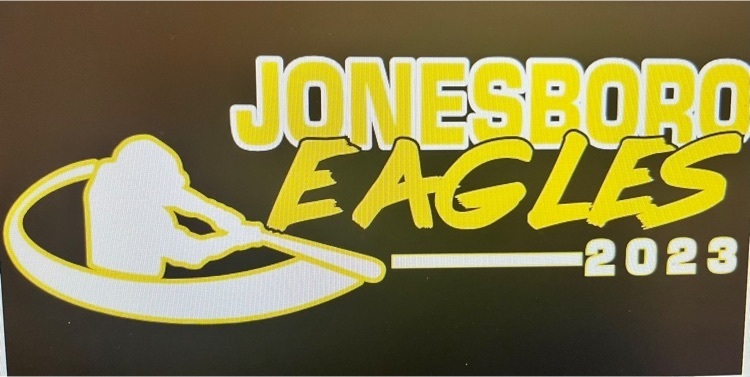 This week's activities.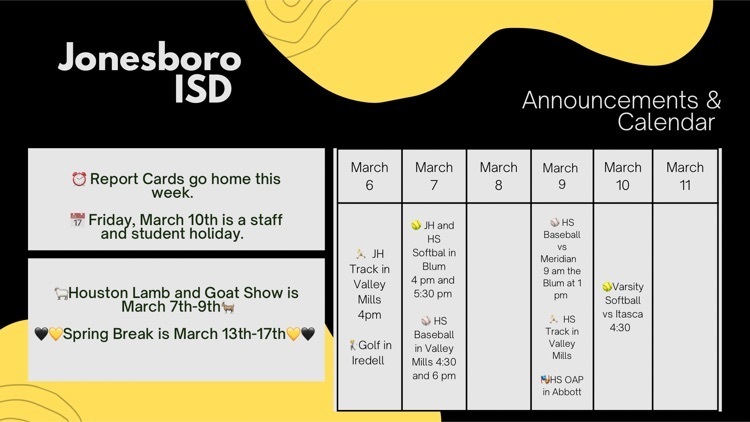 ⚾️Jonesboro Baseball went 3-1 in the Gorman Tournament ⚾️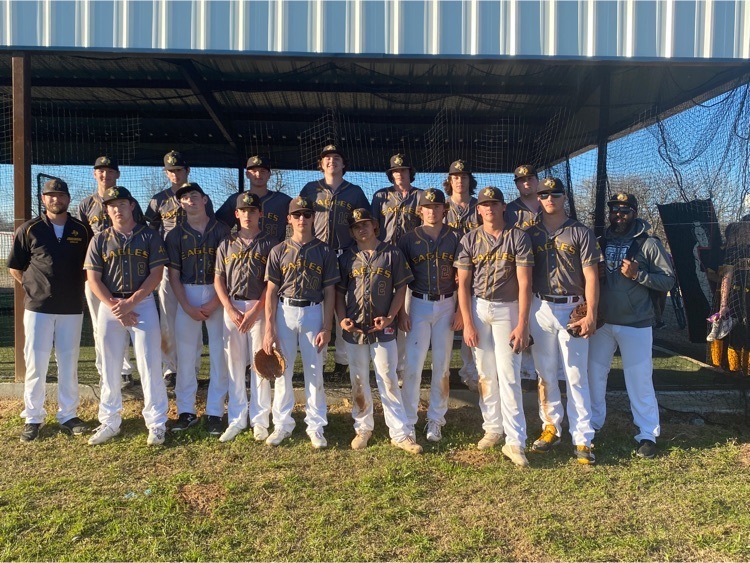 🥇🥎2023 Gorman Softball Tournament Champions🥎🥇

Just a reminder that tomorrow, March 3rd, is an early release day. Busses will run at noon.

Kopperl has cancelled todays JH softball game due to weather concerns.

Congrats to the 2023-2023 Cheerleaders!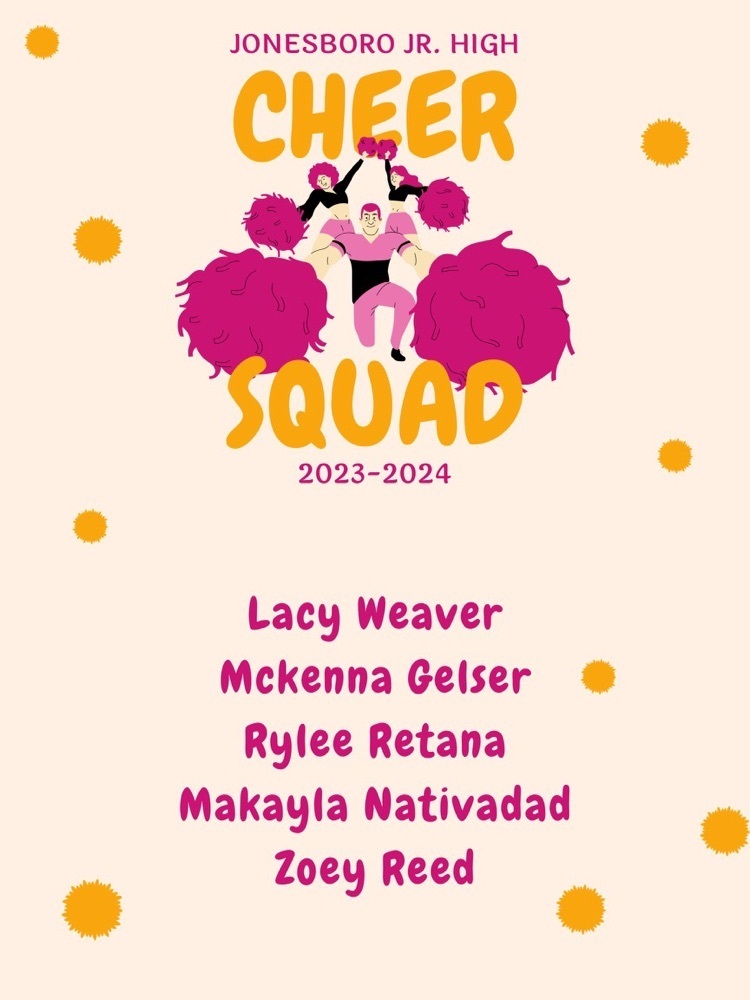 Events for the week of Feb. 27, 2023.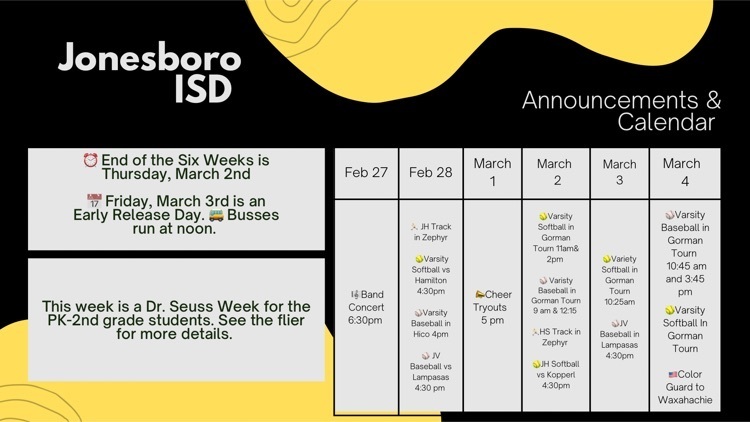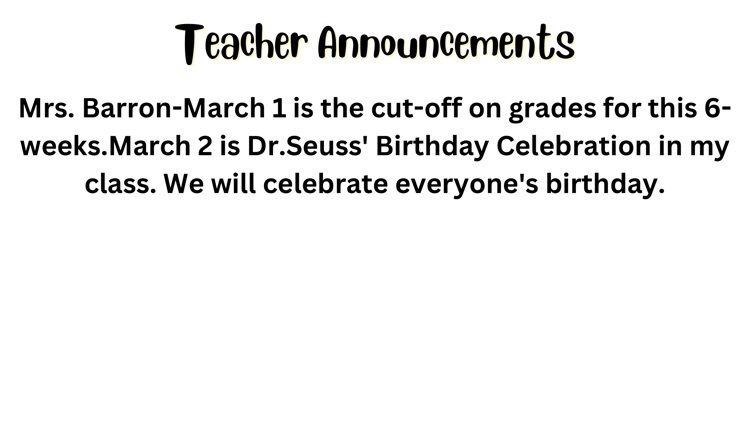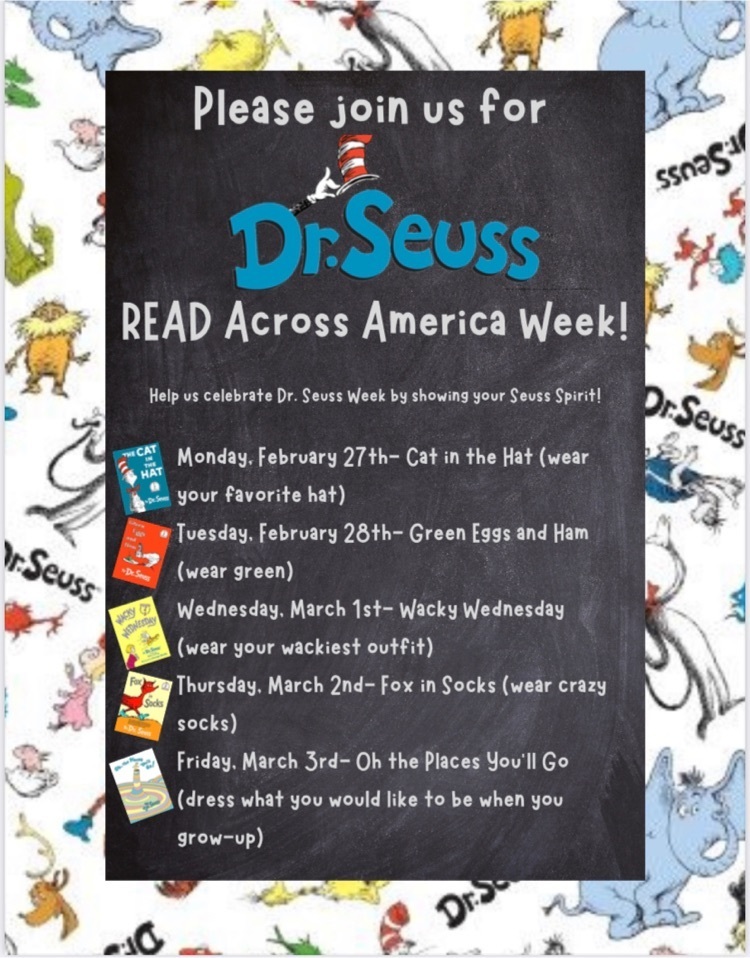 Youth baseball and softball registration closes today!

The end of the six weeks is Thursday, March 2nd. Please check with your child's teachers if you are concerned about grades.

🏆 Bi-District Playoff Game 🏀 Jonesboro Eagles 🦅 🆚 🏀 Avalon Eagles 🦅 📍Rio Vista High School 🗓️ Tuesday February 21st, 2023 ⌚️ 7:30 PM 🎟️$6/$4

Just a reminder that Monday, Feb. 20th is a student holiday.

If you can help with the concession stand this Saturday for the little league basketball games, please let Becky Byrom or Betsy Spitzer know.

Little league basketball brackets for Saturday.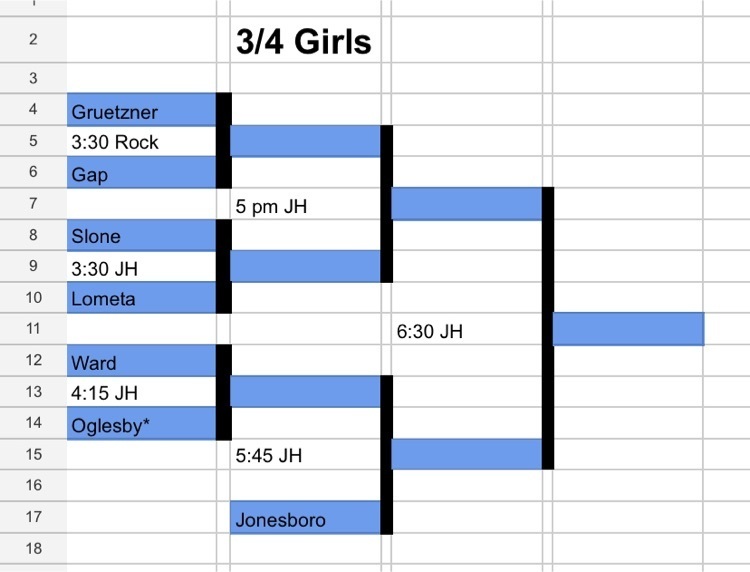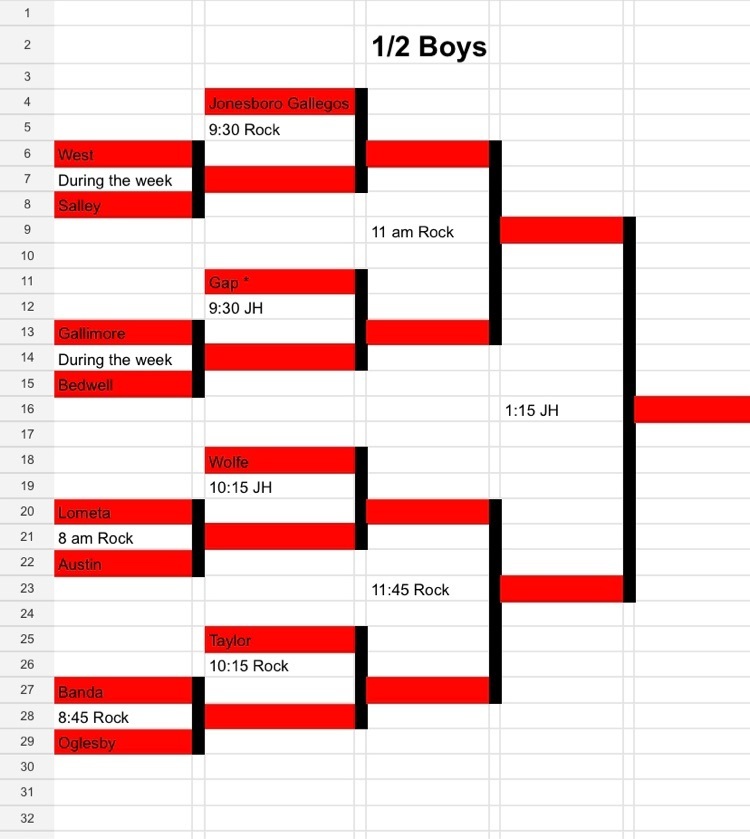 Lady Eagles Area Playoff Game