Youth Basketball forms are going home today for 1st-6th grades. They are due back Nov. 30th. The $45 fee will be due Dec. 9th. This year we will be playing with Hamilton, Cranfills Gap, Lometa, and Oglesby. Because of the addition of Hamilton to the league we will be playing the games in Hamilton and maybe Lometa. Those two schools have multiple gyms to accommodate all the games. The games will not start until the later half of January. We will post teams and schedules as soon as possible. If you have any questions please email Kendra Byrom or Chris Simon.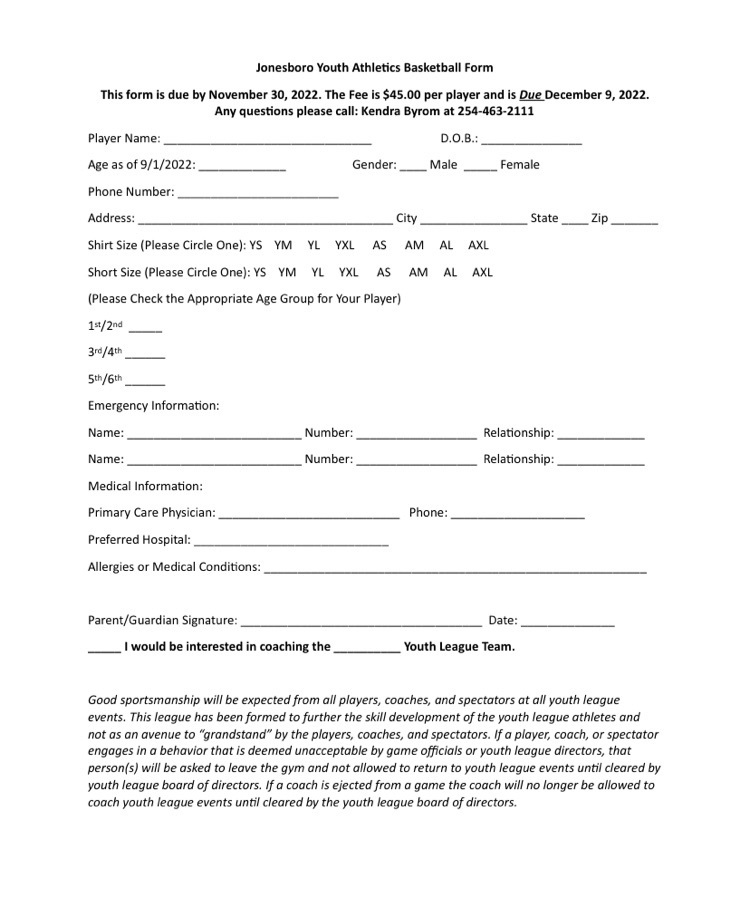 The end of the six weeks is this Friday, Nov. 11th. If you have questions or concerns please contact your child's teacher.
Girls basketball this week: MON - HS practice until 5 PM TUES - JVG (home) vs B-E, 5:30 PM; VG (home) vs B-E, 6:45 PM WED - HS practice until 5 PM THURS - NO AFTER SCHOOL PRACTICE - FB PLAYOFF FRI - HS NO AFTER SCHOOL PRACTICE, combined JH team @ Lometa, 6 PM SAT - VG @ Iredell, 11 AM

🦅 Jonesboro Eagles 🦅 🏆 13th Straight District Championship 🏆 #finishwithgrace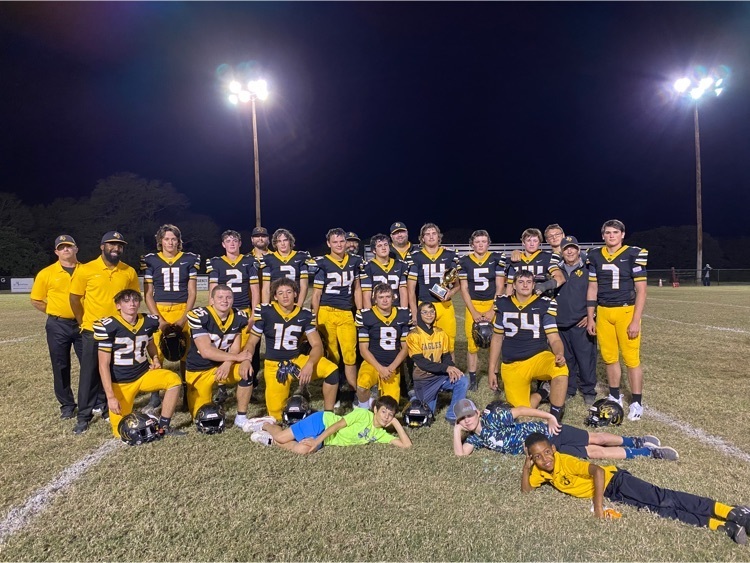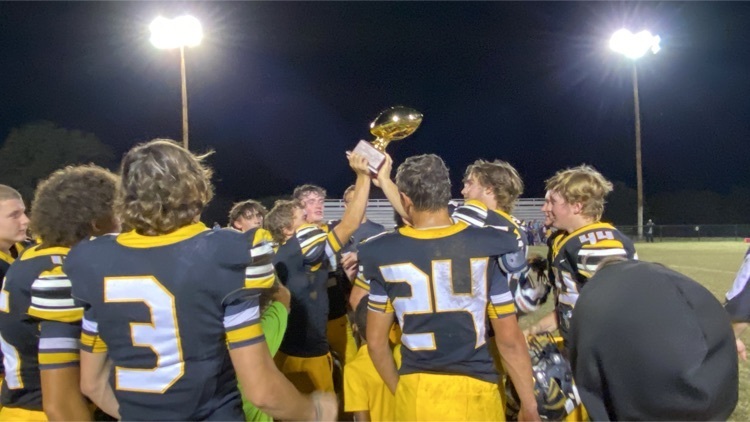 If your son plans on playing JH Basketball please sign up on SportsYou to stay informed. Contact Coach Simon if you have any questions.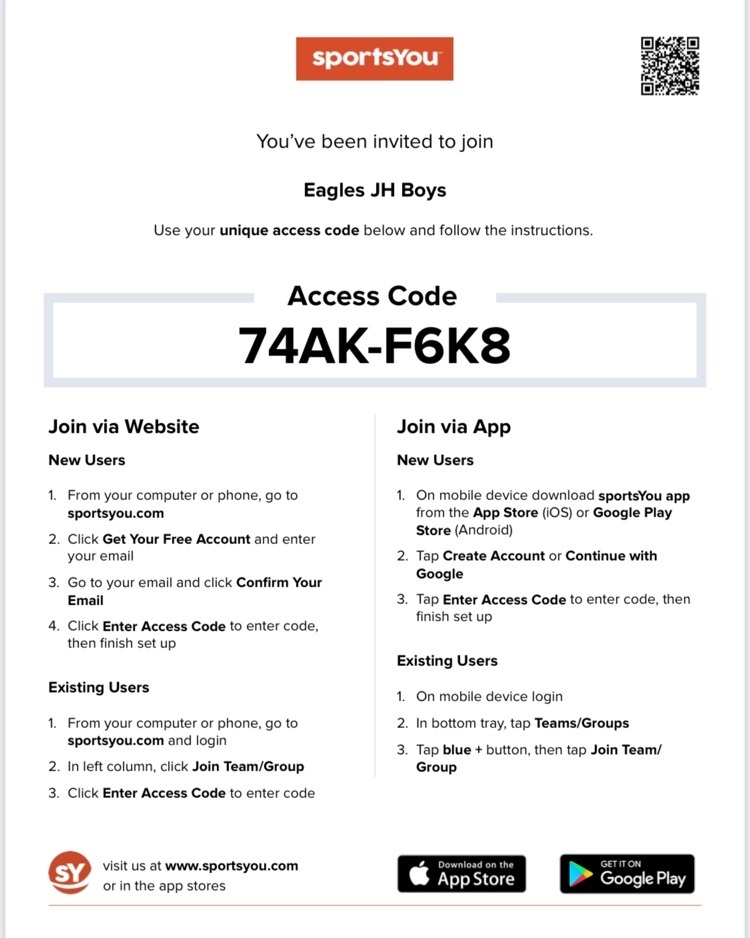 REMINDER: Playoff shirt orders are due today by 12 NOON. No late exceptions due to getting shirts back in time for next week.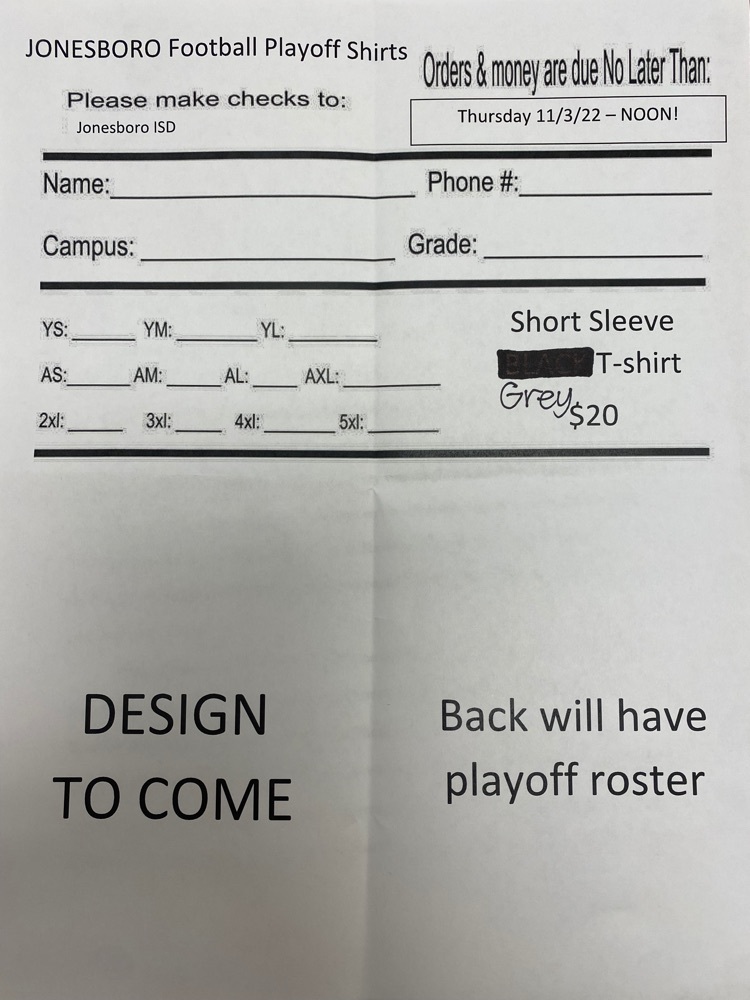 Late yesterday, Coach Massingill secured girls basketball games against Lometa on Saturday as a replacement for Priddy. JV will play at 5, followed by the varsity at 6. Both games will be in Lometa.
Parents: Letter jackets have arrived and will be handed out at tomorrow's Pep Rally at 8:50 AM.
Priddy contacted Coach Massingill yesterday afternoon - they are cancelling the game against our varsity girls basketball team on Saturday due to the number of players they have competing in the state cross country meet this weekend. Coach Massingill is actively searching for a replacement game for Friday or Saturday. We will notify everyone if and when another game is found. Thanks.

‼️Round 1 playoff game‼️ 🗓Thursday, November 10th 📍Blanket, TX ⏰7:00 pm 💵$6 for adults and $4 for students. Home and away teams will be announced at a later date.

Playoff shirt order forms will be coming home today. Orders must be turned in by Thursday at 12, no exceptions.

Food for Families money is due Nov 16th to attend the party Nov 18th. Those that bring 35 lbs or $35 will take part in a pizza party at the park after delivering the food to Gatesville.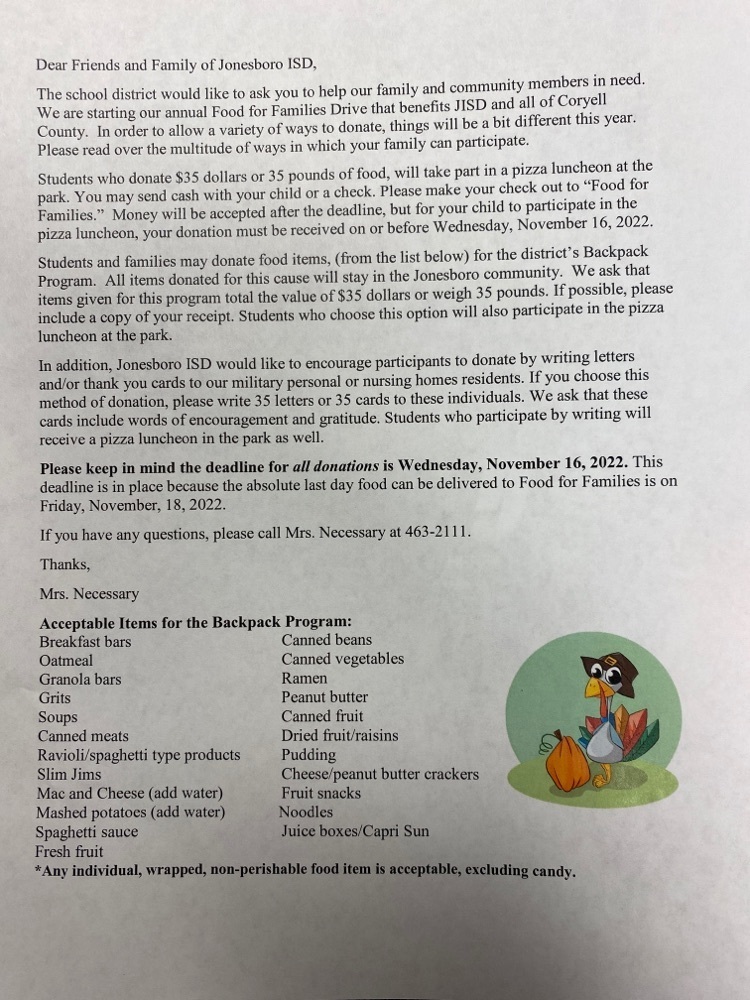 Football Schedule: Thur (11/3) - JH 7th @ Kopperl 5:00 PM JH 8th vs Evant 6:00 PM @ Pruitt Field Varsity vs Evant 7:30 PM @ Pruitt Field Recognition of our Cheer and Football seniors will take place before the Varsity game.
Girls basketball this week: Monday - practice until 5 pm Tuesday - Varsity only scrimmage vs Brookesmith, 6 PM (here) Wednesday - practice until 5 pm Thursday - practice until 4:15 pm (varsity football here) Friday - practice until 5 pm Saturday - Varsity only game @ Priddy, 2 PM

Costumes will not be allowed on campus Monday, October 31st.

Reminder…tomorrow is the mini cheerleader's pep rally and game cheer date. All mini cheer campers please wear your pink shirt from camp and come ready to school for the pep rally. Again, they will cheer with the varsity girls during the pep rally and again during second quarter of the game. Can't wait to watch them cheer tomorrow!!!

Congrats 🎉 to the 22-23 High School One Act Play cast and crew!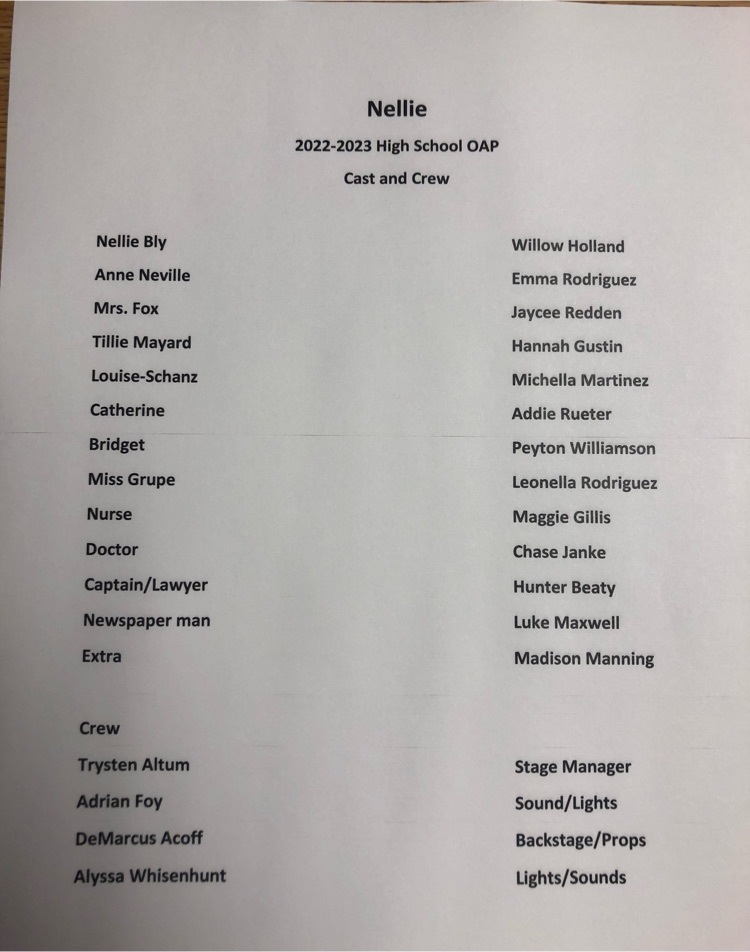 Cross country made it to Corpus Christi and are getting ready to run in the morning. We will keep everyone updated on their progress. GO EAGLES!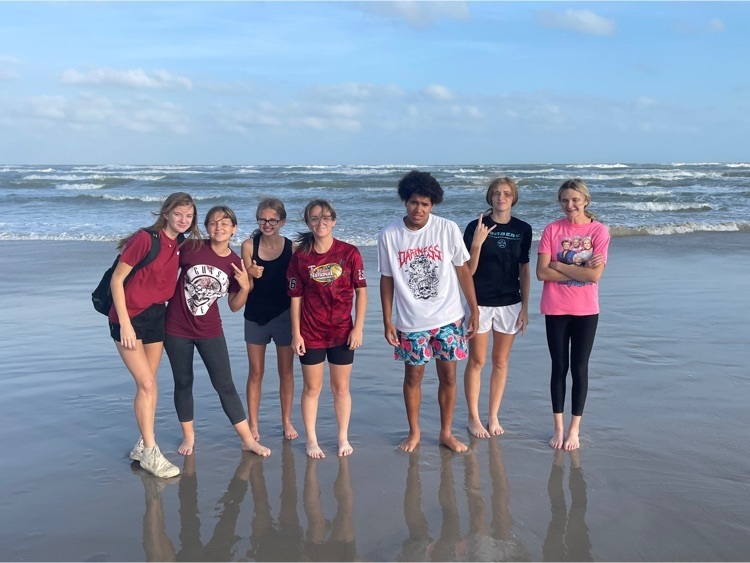 Good luck to the cross country runners as they complete in Corpus Christi tomorrow!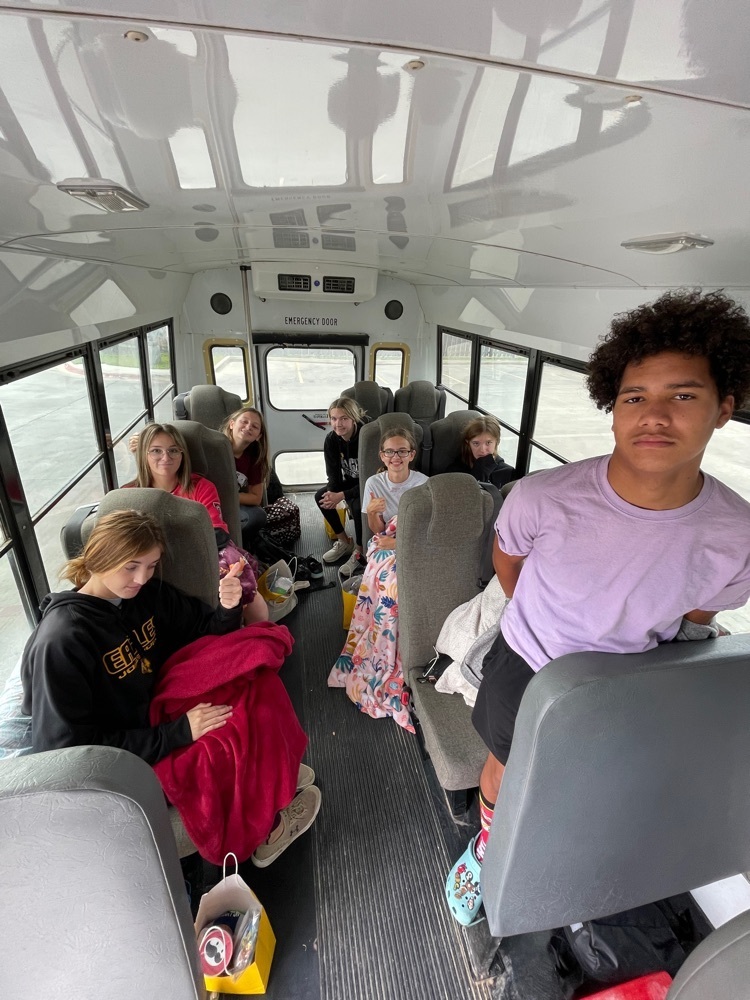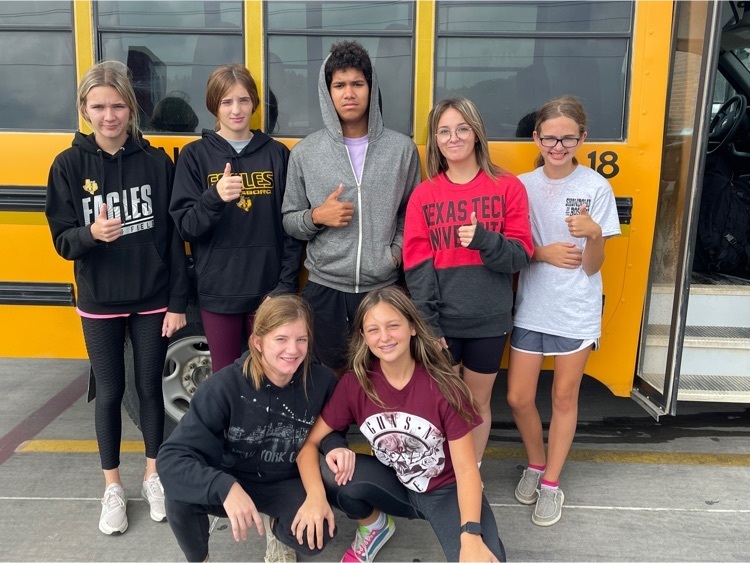 If you would like to purchase Girls or Boys Basketball Team Gear please go to the website below. It says Boys Basketball at the top of the website but it is for both girls and boys. If you have any questions please contact Coach Simon. Thanks
https://fancloth.shop/QNZVV?utm_source=QRCODE