All of the high school teams will be playing in the Bruceville-Eddy Basketball Tournament. Below you will find all the information. The tourn is scheduled for Dec. 8th-10th.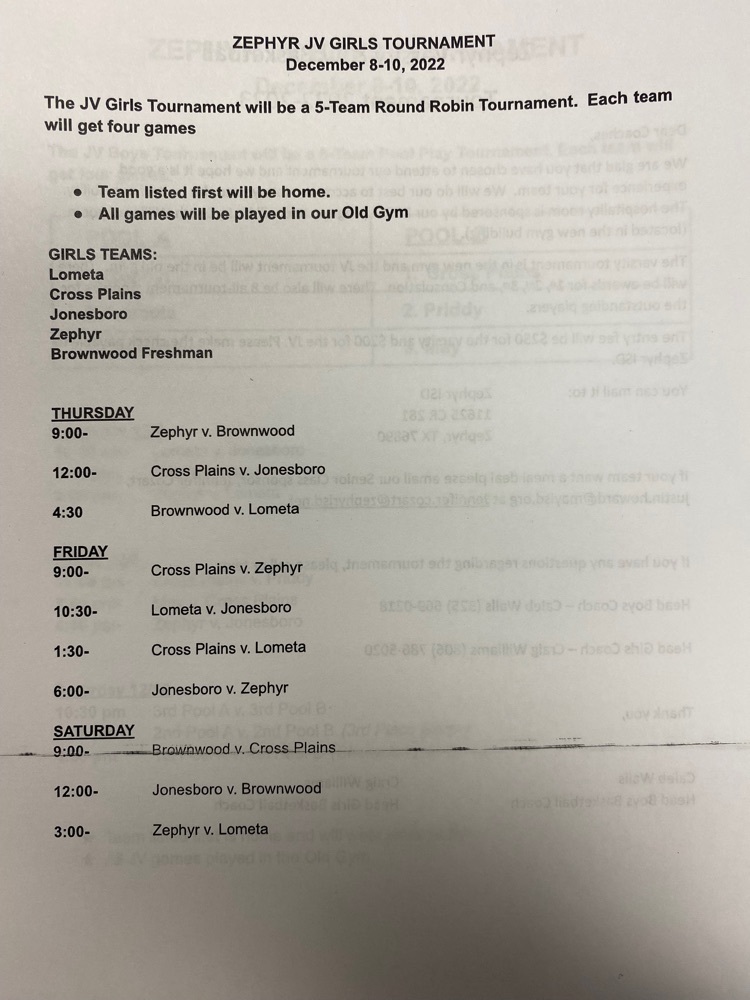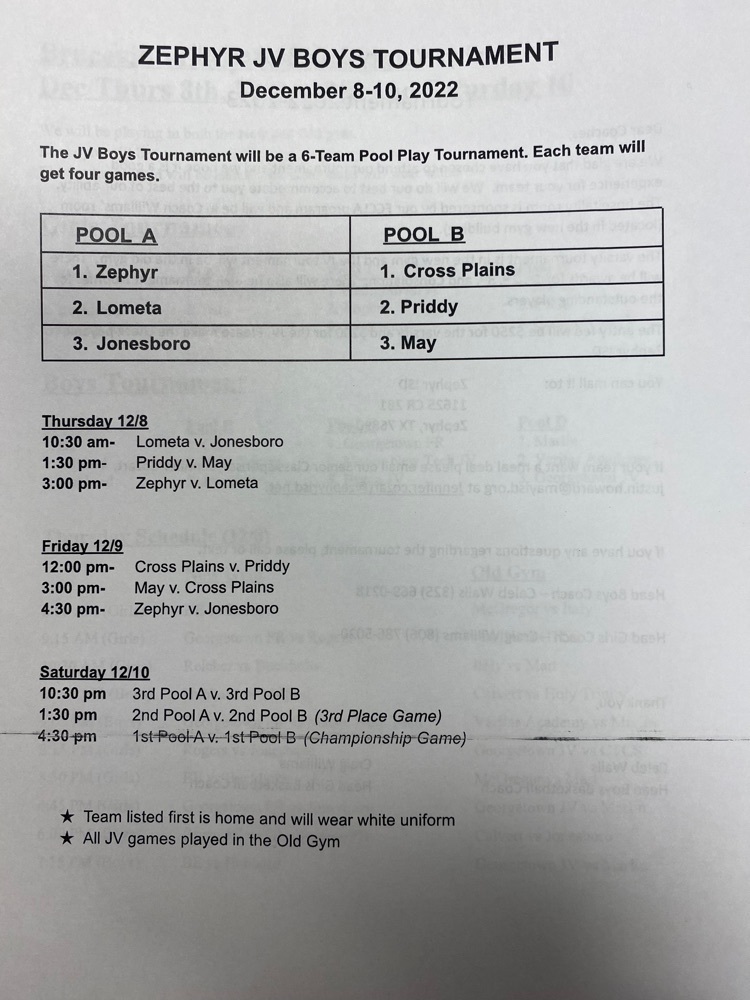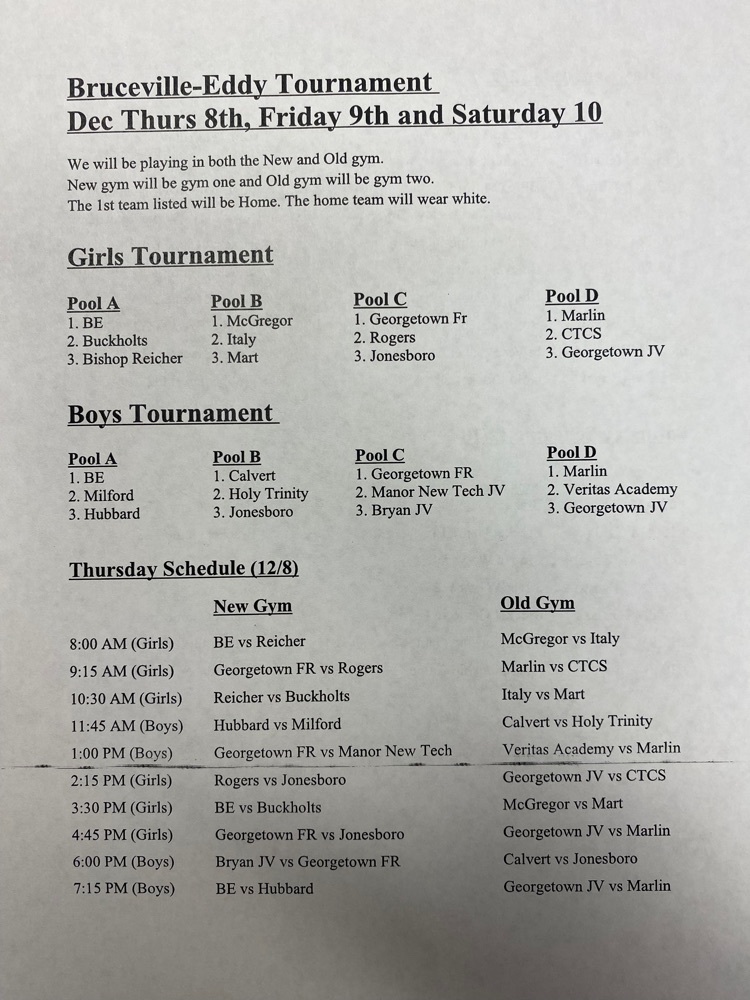 Jonesboro Elementary and Junior High UIL was yesterday. A big thank you to everyone who helped out! The kids did amazing! The results should be posted and available by December 14th. We have to compile the results with the other schools.

Girls and Boys bracket for the Walnut Spring Tournament this week.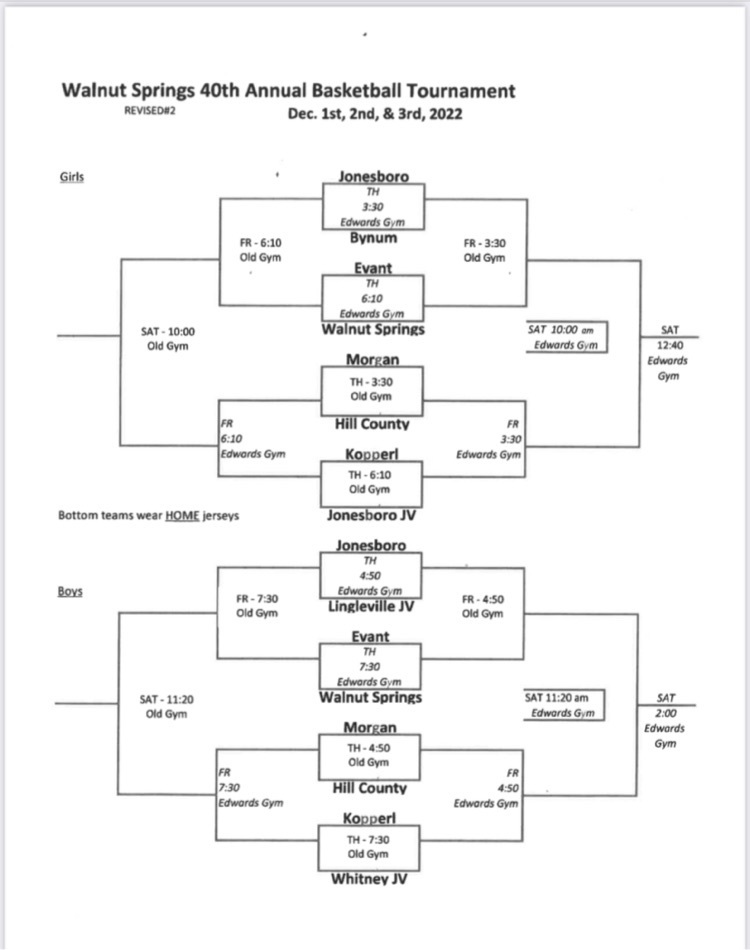 Mondays JH basketball game times.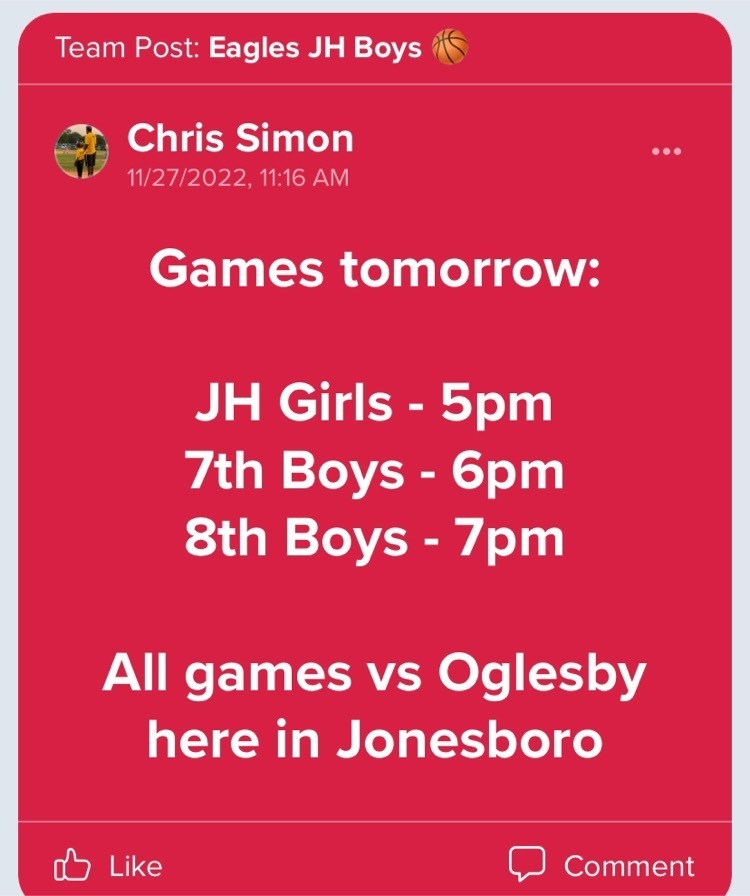 Girls' basketball update: As the football playoff game has been moved to Saturday, and Chilton being unable to reschedule for tomorrow, both girls' basketball games originally scheduled for Saturday have been cancelled and will not be made up. The girls will still have practice tomorrow morning, from 9:30-11 AM. Hope everyone has a Happy Thanksgiving!

🦅🏈 The playoff football game has been moved to Saturday at 2 PM. Still playing at Early High School. 🏈🦅

Reminder that Santa Shop will be open for grades PK-5th Nov. 28th- Dec. 1st.
Just a couple of reminders about the rest of this week (this should be reflected in the calendar as well). There is no practice today or tomorrow. Both high school teams will practice on Friday at 9:30 AM, and should be done by 11. On Saturday, we will be playing at home against Chilton; JV begins at 11, and players should report by 10:30 AM. The varsity will immediately follow (probably around noon), and players should report by 11 AM. Hope everyone has a Happy Thanksgiving! Thanks.

Reminder that Friendsgiving Thanksgiving meal is Tuesday for all grades. The kids are all supposed to bring a dish to share at lunch.

🏆State Quarter Finals🏆 Jonesboro vs Irion County 🗓️Friday, November 25th 📍Early High School 🕰️5 pm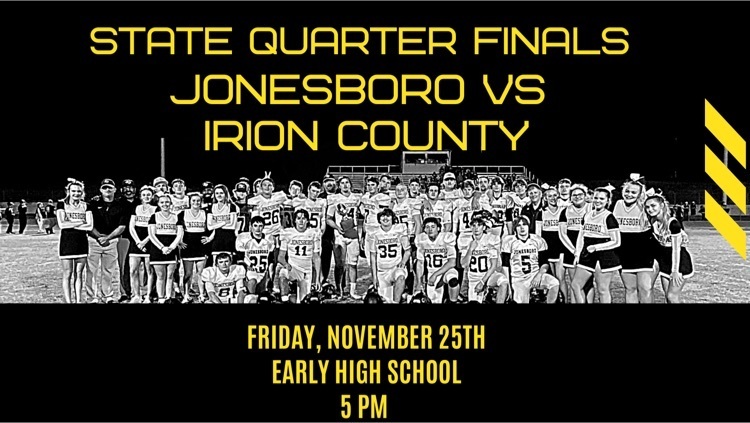 Reminder that the JH Games tonight are in Waco starting at 5pm. Also if you are not on SportsYou PLEASE get on it for all the updates!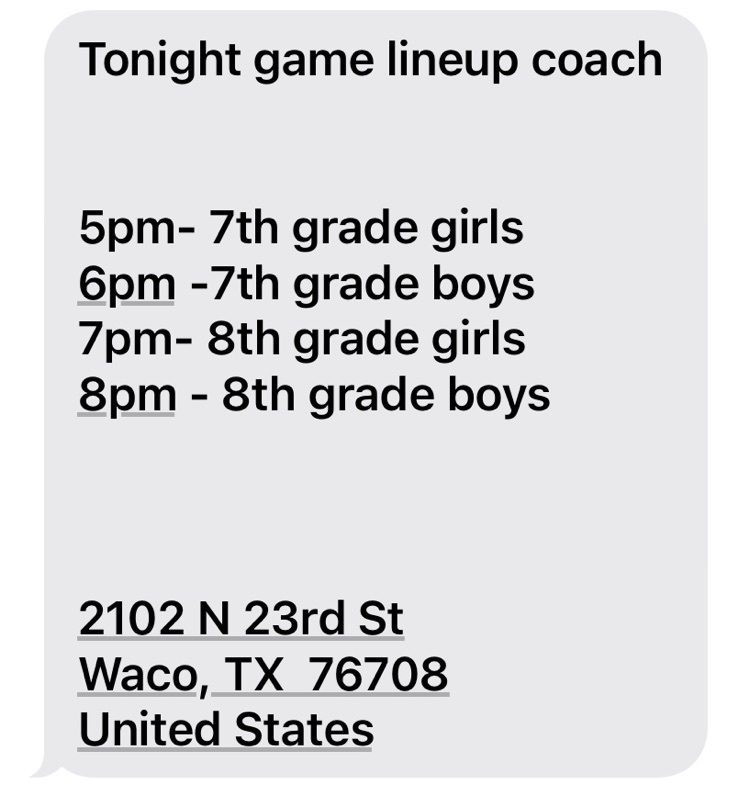 Thanksgiving break is Nov 23rd-25th. We will not have school those days.

God bless all of our veterans.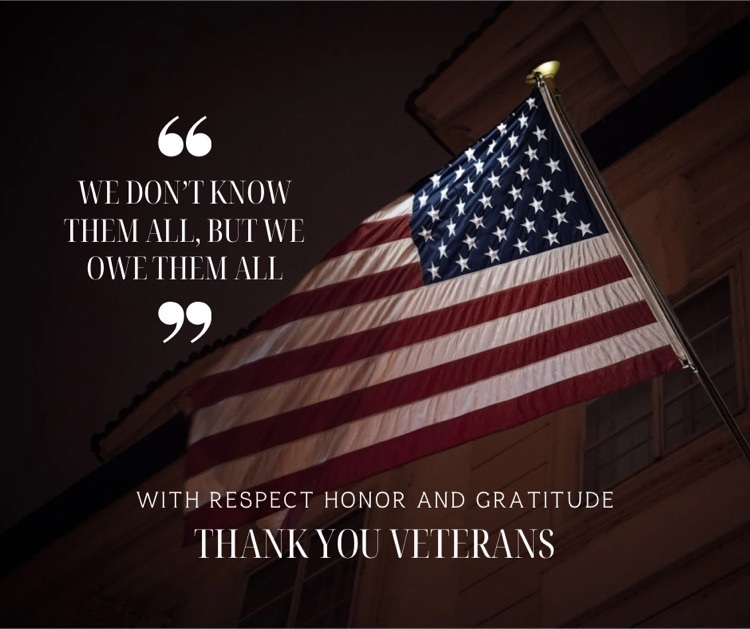 And as always.. #finishwithgrace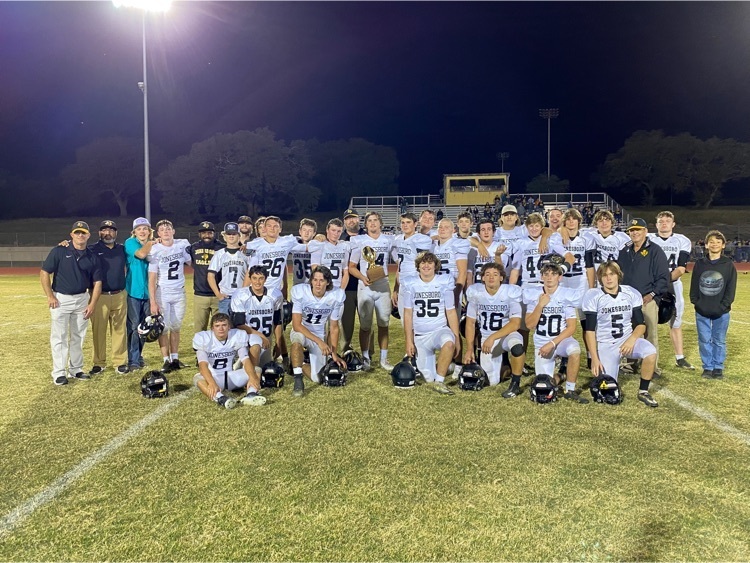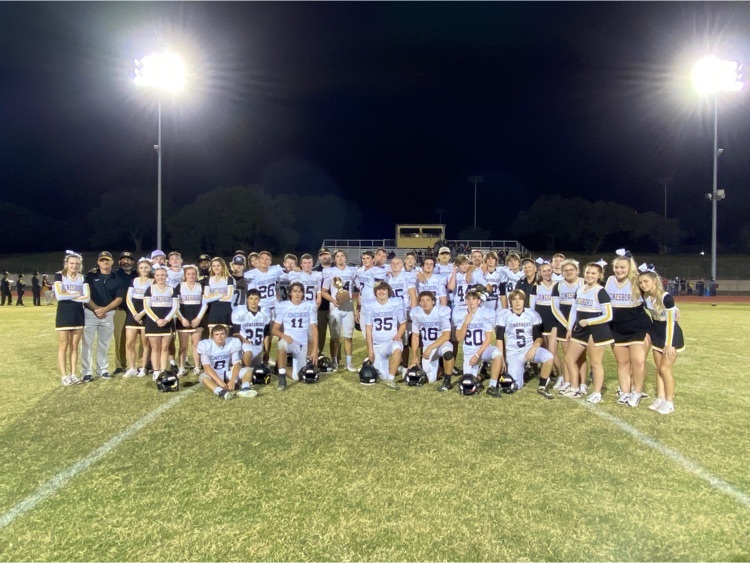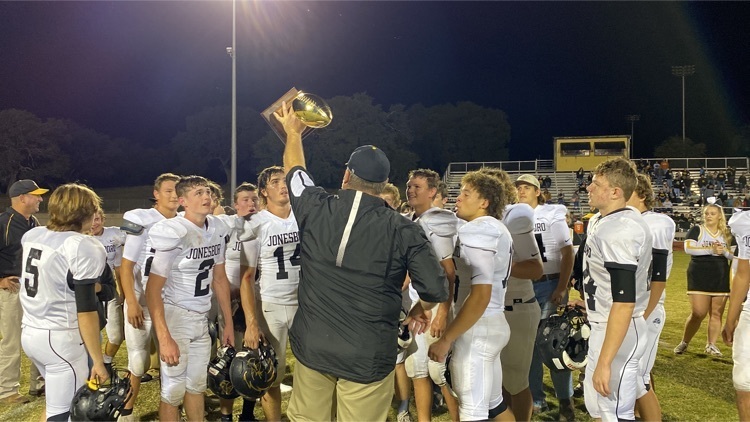 Apologies for the short notice, but as is so common with our subvarsity teams, there are some adjustments to tomorrow's schedule. Our combined JH girls team game is still in Lometa, but the time has been moved up to 5 pm. The JH boys will play at 6, followed by our JV girls at 7. The JV girls' game is new to the schedule, and was just finalized today. I apologize again for the late notice, but we are trying to make sure all of our players get as many games as is allowed by the UIL. Thank you for your patience and understanding.

The students absolutely loved Friendsgiving last year so we decided to try it again. Below are the fliers we sent home this week. If you have any questions please call the school.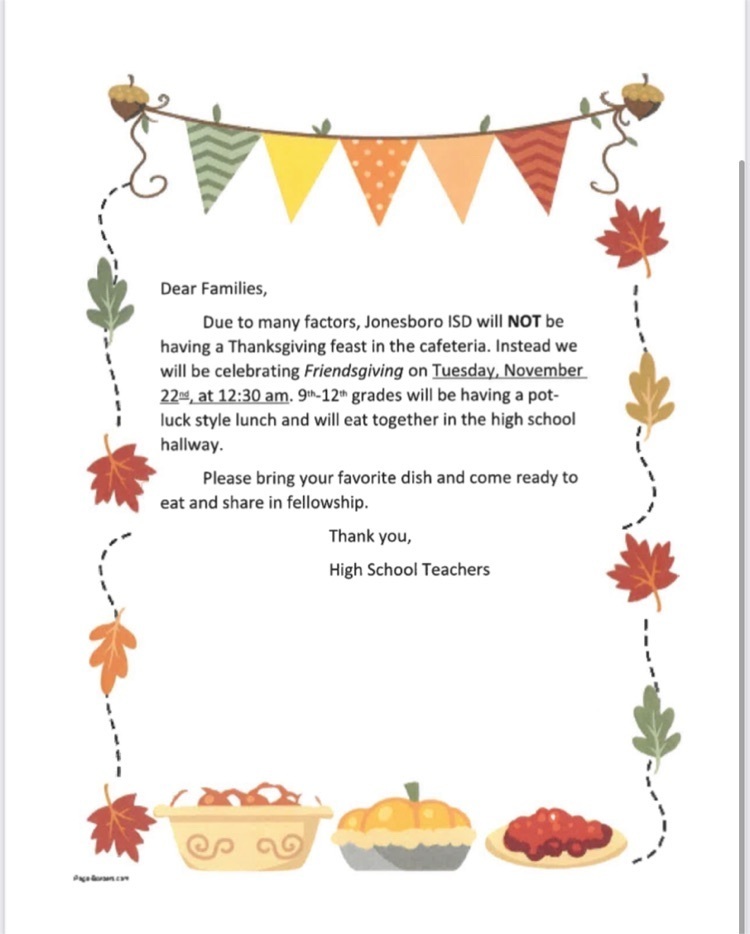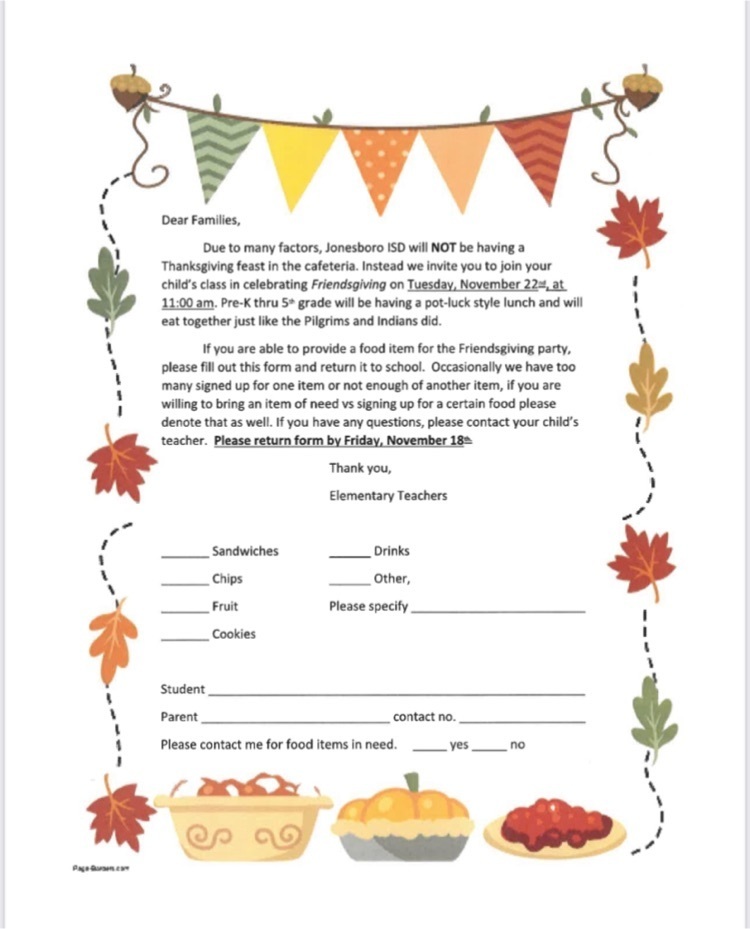 Saturday, Nov 12th, our band will be traveling to the UMHB football game. They have been invited to play at some point during the game. We are very excited for them and this opportunity. If you would like to go to the game to watch you can purchase tickets with the link below. Go Eagles!
https://cruathletics.com/sports/2009/8/4/GEN_0804094612

Fall Picture Retakes will be this Friday, 11/11/22. Reminder notes will be sent home tomorrow.

The following FFA members competed at their District Leadership Contest yesterday at Midway HS! I am incredibly proud of the work that this group has put in and even more proud of their success while competing against 1A all the way up to 6A programs. 🥰 Michella Martinez, Leonella Rodriguez, Alyssa Whisenhunt and Braxton Dossey: 6th place Sr Quiz Braxton Dossey, Hunter Beaty, Chase Janke, and Willow Holland: 4th place Agricultural Advocacy Memory Middlebrooks: 5th place Job Interview Willow Holland: 3rd place Sr Creed Speaking (and she won a banner for our wall!) If you see these young ladies and gentlemen, please congratulate them.

Basketball t-shirt order forms are due Nov. 18th with money. This will be a universal shirt for all JISD basketball teams. We will do a customs shirt for post-season.